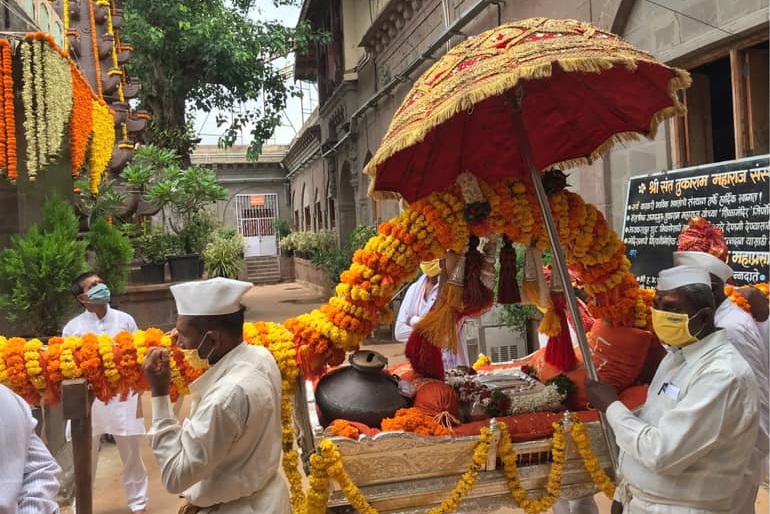 Baramati, June 9, 2021: The process of land acquisition for the Sant Tukaram Maharaj Palkhi Marg Highway, which was delayed due to the outbreak of coronavirus (COVID-19), will now commence again.
Baramati Sub-Divisional Officer (SDO) Dadasaheb Kamble, who is in charge of land acquisition in Daund, Baramati and Indapur talukas, has given priority to the speedy completion of the process.
A total of 7,725 farmers, including 1,222 from Daund taluka, 3,459 from Baramati and 3,044 from Indapur will be affected by the route. Meanwhile, the census in Bhawaninagar, Sansar and Nimgaon Ketki villages has been completed and a hearing is pending on the objections of the concerned landowners. The remaining 36 villages have been counted and judged.
Meanwhile, the first phase of the highway will cover 12 villages and the second phase will cover 23 villages. The land acquisition in these three talukas will cost around Rs 1,160 crore. The National Highways Authority of India (NHAI) will provide funds to the State government for it.
Since the commencement of the work, land acquisition of Rs 227 crore has been completed till now. Meanwhile, an allocation of Rs 50 crore is planned and the work is expected to be completed within the next month. Currently, Rs 546.94 crore has been deposited at the State Revenue Department for this work. Of which, Rs 227 crore has been allocated. There is no problem with funding and the process is completed and the landlords are being paid immediately. The compensation will be distributed and possession will be taken by holding village-wise camps.
Emphasis on early completion of land acquisition
Efforts are being made to complete the land acquisition process for the project as soon as possible and hand it over to the NHAI to begin the construction. The funding for land acquisition is not a problem and we are attempting to expedite the work, informed Dadasaheb Kamble, Sub-Divisional Officer, Baramati.
Construction of four-lane highway from Patas to Sarati
Around 187 hectares of land in 39 villages will be converted for the project and 9,000 farmers will be affected. They will have to be paid compensation of around Rs 1,160 crore.
After the construction of the roads, the route will widen and the travel time to Solapur and Pune districts will also reduce.
Join our WhatsApp Group, Telegram, and Twitter for every update about Pune and PCMC
Follow Punekar News: