Pune: Sixth Season of ATVC 2023 National Level Education & Innovation Festival between 1 to 5 March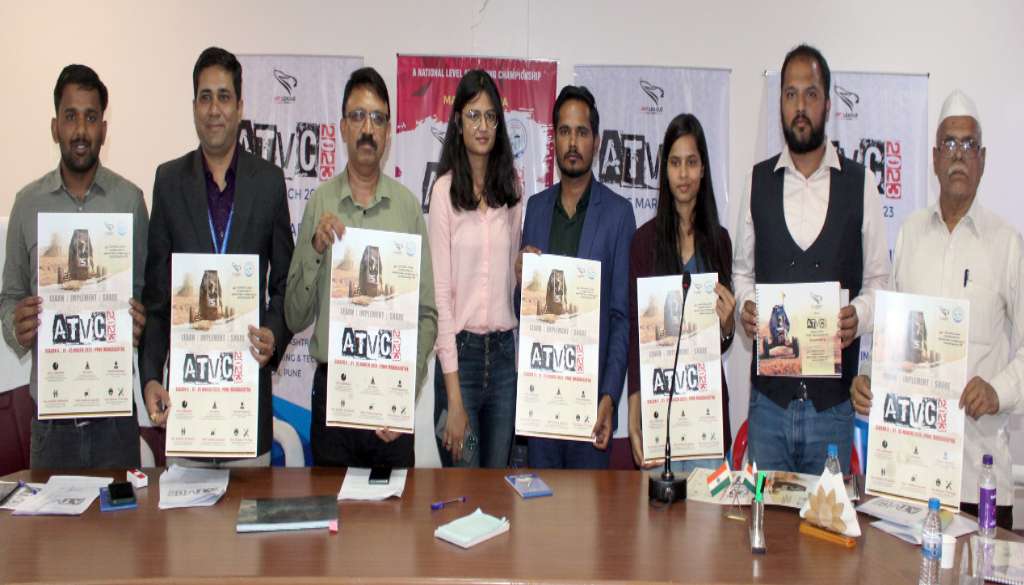 Pune, 21 February 2023: The sixth season of Aravalli Terrain Vehicle Championship (ATVC) 2023, a National Level Education and Innovation Festival to promote Skill India, Startup India, Go Green and Make India, initiatives taken by the Government of India has organized by Infi-League motorsports & hosted by Nutan Maharashtra Institute of Engineering and Technology, Talegaon Dabhade & Orison Education India Limited. It is a 5-daylong event, starting from March 1st to 5th, 2023 & to earmark all the techno freaks across the country.
This season of the grand and challenging dune buggy championship targets more than 100 teams with over 3500 participants who are aspiring engineering undergraduates and diploma holders of a recognized institution. The event will be focused on practical implementation of technical studies, creating awareness about latest developments in the automobile industry, connecting Automobile Industry & student community, team building, entrepreneurship, risk taking capabilities, managerial skills etc & to promote e-Vehicle technology, envisage the future transports & automobile industry.
Students from engineering, diploma, and college clubs relating to Automation engineering can participate in the event. Approximately 3500 budding engineers from 80plus engineering College across 22 states and UT are participating in an exhilarating line of events for 5 days. Teams are from IIT's, NIT'S and other engineering colleges from Pan India.
Team Infi League Motorsports is building the 3 different tracks (around 4 KM in 30 Acre land at Nutan Maharashtra Engineering college Talegaon) to check the vehicle maneuverability suspension & Traction and finally on the fifth day all the team will participate in the race with all the safety guidelines. There will be a total 15 different testing before the final race event. Both electric and Combustion vehicles are participating in the event. The total prize money of 10L will be distributed amongst the students to appreciate their hard work throughout the year and improve the Practical skill as much as we can.
HR Summit:
Top Industry HR Leader, from TATA, Force Motors, Jindal Steel and 8 other companies will participate in a panel discussion on Industry Requirements for Millennials and Generation z. The leader from the industries will give the tips regarding how to prepare himself for jobs and other career opportunities. More than 100+ industries are invited to the HR summit.
Job Fair:
100+ companies will participate in the fair where potential employers will meet skilled employees. ATVC is inviting all the job seekers to participate in the job fair and get the job opportunity. The job fair is completely free for all the participants and companies. The job fair combined with the HR Summit will be instrumental in bridging the gap between industry and Students.
This event is inviting the school student from all across the Pune in which Infi League Motorsports with Orison Education India Limited will train the school students with its concept of SMILe (Self-motivated Intelligent Learning Environment) and the Seven stages of learning model, has transformed the learning journey of 10 lakhs plus students to date. At ATVC 2023, we have organized a 2-hour session where students will be educated about the four pillars that are Finance, Innovation Research, and Entrepreneurship(FIRE). Around 25 nominated schools have been invited and others who want to join hands with this initiative can contact the Infi League Team or Orison Education India Limited to register themselves. It is also completely free of cost.
"ATVC is focusing on our Honorable prime minister mantra for youth which is: PM Modi gives 'skilling, reskilling, upskilling' mantra to youth. This event is a national level celebration of innovation, technology and opportunities. ATVC will earmark all the sports and techno-enthusiasts across the nation." says Pavan Tiwari, CEO of Infi League Motorsports.
This information given by Pawan Tiwari, Founder & CEO of Infi-League Motorsports, Rajesh Mhaske, Chairman of Executive Committee of Nutan Maharashtra Vidya Prasarak Mandal, Dr. Vilas Deotare, Principal of NMIET, Chandresh Sharma, CMO of Infi-League Motorsports, Aditya Sanklecha, Director of Infi-League Motorsports, Reema Kumari, Director at Orison Education India Ltd in the press conference.