Ratan Tata's Support Drives 21-Year-Old Entrepreneur's 500 Crore Company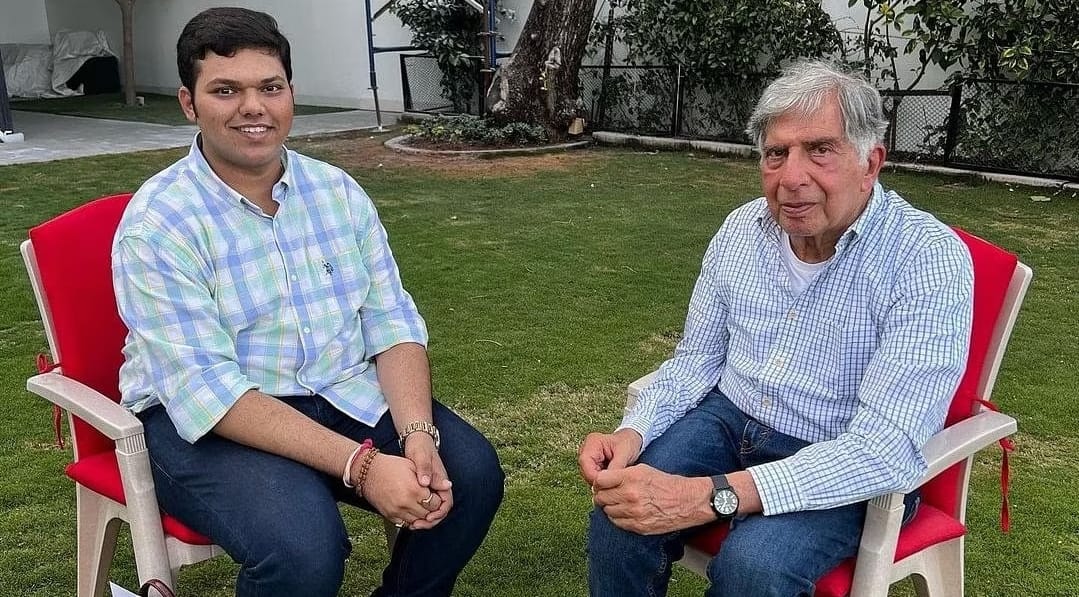 Mumbai, 7th June 2023: In a remarkable turn of events, Ratan Tata's assistance has propelled a 21-year-old entrepreneur to establish a company valued at 500 crore rupees. Arjun Deshpande, whose name shines among the nation's successful industrialists at such a young age, has emerged as the visionary behind the flourishing enterprise called 'Generic Aadhaar.' At the tender age of 16, Deshpande embarked on a mission to provide affordable medicines to the masses, leading to the inception of his company. Recognizing the potential of this Mumbai-based startup, Ratan Tata stepped forward to lend his support, and today, 'Generic Aadhaar' boasts an extensive network of franchised outlets nationwide.
Through the vast chain of 'Generic Aadhaar' franchises, people now have access to medicines at significantly reduced prices, with discounts of up to 90%. Deshpande credits Ratan Tata for eliminating intermediaries, ensuring that customers and the company directly interact. Consequently, the prices of medicines have plummeted, allowing individuals to procure essential medications at a fraction of their previous cost. For instance, medications that were once priced at 110 rupees per strip are now available for a mere 5 rupees through the 'Generic Aadhaar' platform. The exponential growth of Deshpande's company resulted in its rapid expansion across numerous cities within a short span of time.
Arjun Deshpande's journey took an extraordinary turn when he was invited to deliver a TED Talk, which soon went viral. The impactful video caught the attention of Ratan Tata, who became deeply moved by Deshpande's vision. Inspired by the young entrepreneur's remarkable achievements, Tata made the decision to extend his support to 'Generic Aadhaar.' As a result, the company now operates more than 2,000 stores nationwide, providing affordable medicines to countless individuals. Additionally, this expansion has created employment opportunities for approximately 10,000 individuals.
Arjun Deshpande's outstanding accomplishments have not gone unnoticed, with President Draupadi Murmu expressing her admiration for his contributions. The President commended Deshpande for his relentless efforts in making affordable medicines accessible to the public, hailing him as the 'Wonder Kid of Pharma.' Beyond India, 'Generic Aadhaar' is now actively exploring avenues for business expansion in Sri Lanka, UAE, Myanmar, Nepal, Bhutan, and Bangladesh. Deshpande's ambitions extend further, as plans are underway to launch stores in Cambodia, Dubai, and Vietnam, catering to both human and veterinary medicines.