Renowned Tabla players to pay tribute to Ustad Alla Rakha Khan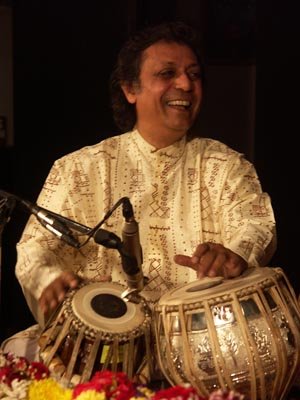 Pune, April 26, 2019: Punekars are going to get a chance to experience magical performances by different Tabla players.'Sa Va Ni Sursangeet' has organized a special music concert to celebrate the birth centenary year of exemplary Tabla Maestro Ustad Alla Rakha.
The two-day event will be held at BalgandharvaRangmandir, Jangali Maharaj Road, Shivajinagar on Saturday, April 27 and Sunday, April 28. The event is free and open to all.The information is shared by Surendra Mohite, Founder, 'Sa Va Ni Sursangeet'.
The event will feature tabla performances of renowned International and National artists. On Saturday, April 27, the program will start at 4.30pm at Balgandharva Rangmandir. The formal inauguration of the concert will be held in presence of Senior Tabla Maestros like Pt.Swapan Chaudhuri, Taal Yogi Pt. Suresh Talwalkar, Pt. Anindo Chatterjee, Pt. Yogesh Samsi, Pt. Subhankar Banerjee, Ustad Akram Khan, Satyajeet Talwalkar and Aditya Kalyanpurkar.It will be followed by a mesmerizing performance of Aditya Kalyanpurkar, disciple of UstadAllaRakha.After that, audience will get a treat to witness the solo table performances of SatyajeetTalwakar, Pt.Subhankar Banerjee andUstadAkram Khan.
Second day of the concert (Sunday, April 28), will start at 9.00am at Balgandharva Rangmandir. Yogesh Samsi, Pt. Anindo Chatterjee, Taal Yogi Pt. Suresh Talwalkar will perform on this day. The program will conclude by the performance of Pt. SwapnanChaudhuri.
All the tabla players will be accompanied by Tanmay Devchake, Abhishek Shinkar (Harmonium) and Nagesh Aadgaonkar (Nagama Sangat). After every performance, a small audio film on Ustad AllaRakhawill be presented.
Ustad Alla Rakha worked as a Music Composer for a number of Hindi films. He took the name – A. R. Kureshi as a music director. Some of these songs will also be played at the concert.