Stay Informed: Pune City Police Launches Ganeshotsav 2023 Digital Road Map for Public Convenience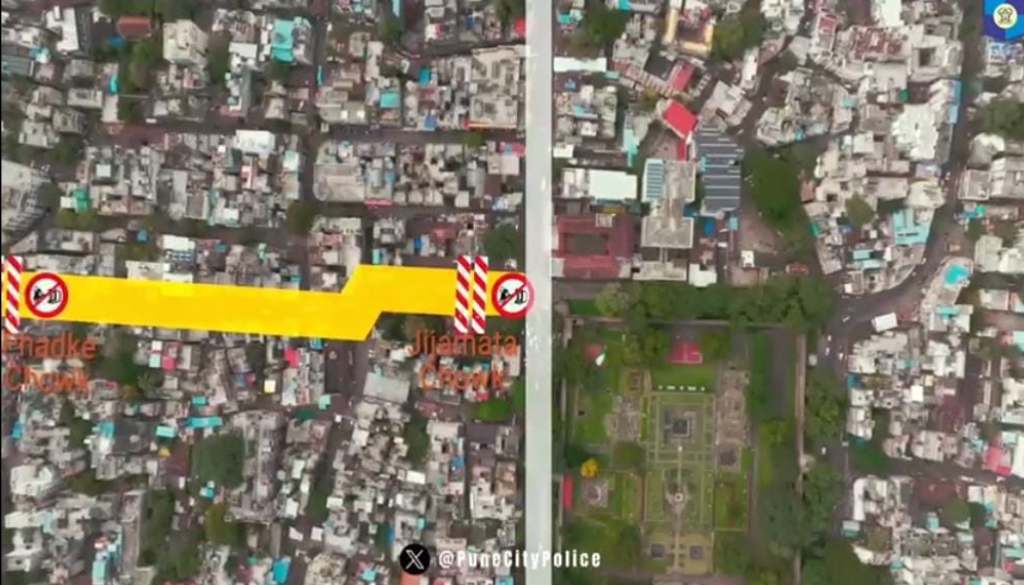 Pune, 19th September 2023: In a proactive move to ensure the safety and convenience of its citizens during the upcoming Ganeshotsav festivities, the Pune City Police have released a comprehensive Ganeshotsav 2023 Digital Road Map. This informative video resource offers valuable insights into the anticipated celebrations, emphasizing various critical aspects to assist residents and visitors alike.
Pune Police Commissioner Retesh Kumaarr said that the Ganeshotsav 2023 Digital Road Map comprises crucial details, including potential Road Closures that may be enforced in response to heavy visitor footfall in the city area. This foresight aims to mitigate traffic congestion and ensure smoother traffic flow during the festive period. Additionally, the map highlights planned Diversions that will be implemented to facilitate efficient movement around the city.
Moreover, the resource showcases the strategic placement of Pune City Police Help Desks, enabling citizens to easily access assistance and guidance when needed. The presence of these help desks is a proactive measure to enhance security and provide support during the festive season.
In a special message included in the digital road map, CP Pune City, Retesh Kumaarr, extends his best wishes for Ganeshotsav 2023 and emphasizes the importance of community cooperation in ensuring a safe and enjoyable celebration.
Join Punekar News Whatsapp Group, Telegram, Instagram And Twitter  For Regular Update about Pune City And Pimpri-Chinchwad