The Mentally Ill Woman Returned Home Safely After 10 Years In Pune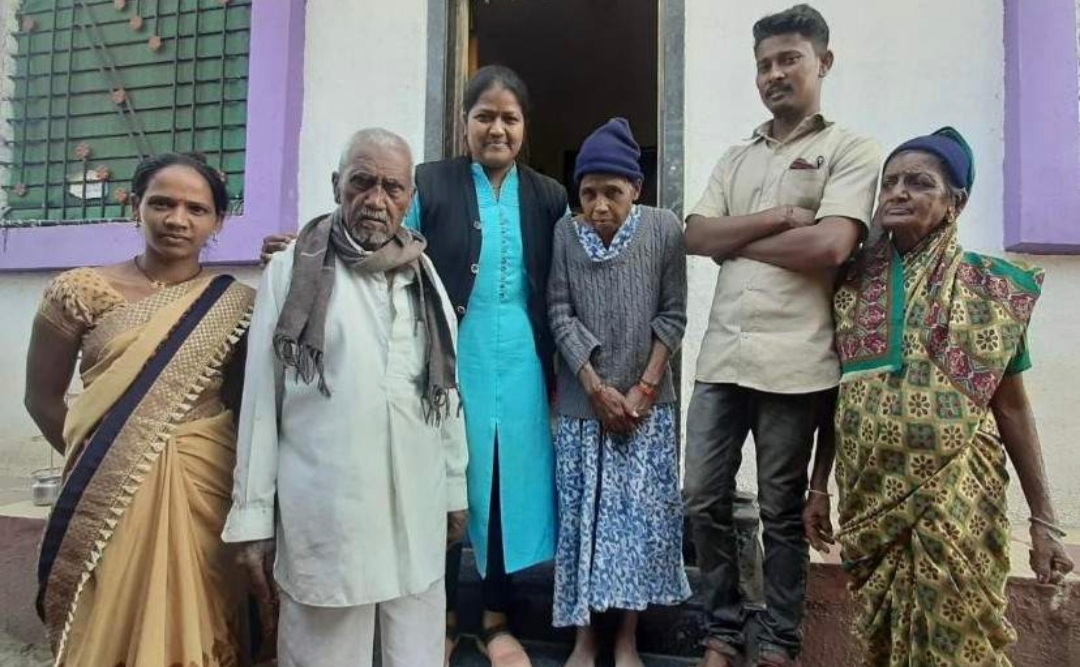 Pune, 28th February 2022: Sixty-five-year-old Suman Govind Darekar from Arvi village in Junnar taluka who left home in a state of mental illness returned to her home after ten years with the help of the Helping Hand Social Foundation. Her son Jagdish Darekar, husband Govind Darekar, grandson, and daughter-in-law were overjoyed at the return of the missing mother for the last ten years.
Suman was undergoing treatment for being mentally ill, but she has not improved. She left the house without telling anyone. The Darekar family, especially her son, explored various places with her relatives; but Suman was nowhere to be found. No one even got the full details regarding; How did she get to Pune, wandering around in a state of mental illness?
Meanwhile, seven months ago, near the Khadak Police Station, Swati Dimble, Director, Helping Hand Social Foundation came to know that a mentally ill woman was roaming around in the rain and that woman is in need of some help. Dimble immediately admitted the woman to a mental hospital in Yerwada. Suman gained her memories back during treatment after she was admitted to the hospital. During this time, after Dimble started talking affectionately to the woman, she slowly started talking and said that her name was Suman. She also said that the name of her village was Manchar.
Meanwhile, after Suman's recovery, Swati Dimble brought her to Manchar village with the help of the activists Umesh Sonawane and her co-workers from the organization. But after coming to Manchar, it was found that her son, husband, and no one in the family lived there. Meanwhile, it was learned that the Darekar family was living in Arvi village in Junnar. After searching for Suman's house all day long, they finally found her house in the evening. Suman stayed in the organization for seven months but after reaching home, it was learned that she had left the house in a state of mental illness for ten years.
"After ten years, Suman found her family and our search for seven months stopped. Psychiatric patients can be cured if they are given medical treatment instead of just keeping them at home. The family of a mentally ill person should take sympathetic care of them in time," said Swati Dimble.