TherapHeal Begins Its First Anniversary Celebrations With An Online Summit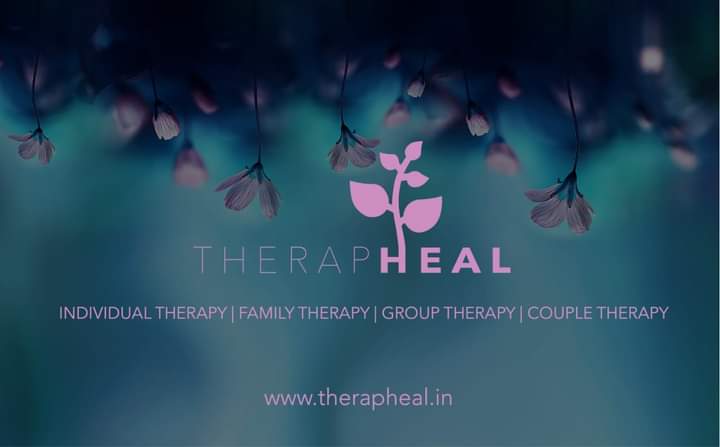 Seona James
Bengaluru, 11th October 2022: TherapHeal, an online platform that provides evidence-based mental health care for clients and professional development programs for mental health practitioners, celebrated its first anniversary on 10th October, Monday.
Aligning with the theme of World Mental Health Day this year Making Mental Health and Wellbeing for All a Global Priority – the platform has organised a series of events from the 9th to 16th of October, including a summit, a cake cutting event and an anniversary celebration, free counselling sessions and giveaways, and a fest for college students.
The platform's summit was held online with the topic – Trauma 360°: A Virtual Global Mental Health Summit – on 9th October, Sunday. The virtual event took place between 9 am and 5 pm, with eight speakers discussing seven topics. "Distressing events are a part and parcel of every individual's life. When these events surpass our ability to cope and overwhelm our system, they become traumatic life experiences. Trauma is a lot more common in and around us than what we perceive. It can have a lasting and complex impact on our lives. Realising the need to address this pertinent theme, TRAUMA 360° is our attempt to build a trauma-aware and trauma-informed community of professionals by creating opportunities to learn from experts in the field. Each of our eminent speakers will shed light on a different angle, to help us develop a 360° understanding and perspective of trauma to move ahead in our journey of being trauma-informed," the official brochure read.
The summit began with a talk by Danielle West, CEO of Trauma Detox PLLC Licensed Professional Counsellor, who spoke on "Somatic Experiencing: A key component of trauma and dissociation treatment." She discussed a key component of Trauma and Dissociation treatment – Somatic Experiencing. She elaborated on the neurological activity that occurs during trauma. She emphasised providing competent, ethical care as a professional, learning how to respect and care for oneself first as a crucial element to respecting and providing care to the client. Dr Robert Rhoton, CEO of Arizona Trauma Institute; President of Trauma Institute International, conducted the second session of the day on the topic "Motivating Clients with Trauma." He emphasised the trauma-informed principles, elaborating on safety, certainty, clarity, predictability, self-regulation, personally relevant action, and attuned relationships. He suggested that clients should structure goals with a "toward" focus instead of "avoidance."
The third session of the summit was conducted by Deepika Mulchandani, Founder of The Open Connections and The Whole Woman Project;
Integrated Somatic and Trans-Generational Trauma Therapist, on "The Diminished person: Recognising the constrictions of Tran-Generational trauma on our lives and in our collective culture; applying a somatic and mentalisation based approach as our doorway to recovery." She explained how trauma shows up in the body in the form of pains and other physical symptoms, called somatization. She further discussed the "growth journey" and provided inputs on being a helping professional. Dr Shekhar Seshadri spoke on "The Embr(ACE)s of Early Experiences: Attachment, Attachment Injuries and Childhood Trauma" in the fourth session for the day. In this talk, Dr Seshadri shed light on attachment injuries caused by certain attachment patterns shaped by a range of possible adverse childhood experiences (ACEs). Emphasis was laid on the importance of the context of the child. The talk highlighted in detail the process of childhood traumatization in various contexts and how a child internalises the experiences to form their ideas of selfhood.
Dr Poornima Bhola, Professor Of The Department Of Clinical Psychology, NIMHANS, and Dr Chetna Duggal, Associate Professor At the School Of Human Ecology, TISS, conducted the fifth session of the day on "Navigating vicarious trauma: Reflective practice for mental health practitioners." True to its name, this session made all the attendees reflect upon various questions and topics related to navigating vicarious trauma. Bearing witness to human suffering and trauma may have a lasting impact on psychotherapists and counsellors. Dr Poornima and Dr Chetna discussed the role of reflective practice in enhancing therapist well-being and supporting the use of self in one's work. Dr Chetna said, "The question is not about if or not we are vulnerable to vicarious traumatization, it is more on how aware we are of it and what we hope to do."
Dr Tilottama Mukherjee, HOD and Associate Professor of the Department of Psychology at the University Of Calcutta, focused on the Biopsychosocial Theory for the sixth session on "The interplay of trauma and Borderline personality disorder." Mukherjee elaborated on trauma, BPD, and their overlap. She narrated the story of Marsha M. Linehan, creator of Dialectical Behaviour Therapy (DBT), a therapeutic technique that has a significant impact in managing Borderline Personality disorder. By doing so, she set the stage for how important understanding trauma in treating BPD is. The last session of the summit was conducted by Sailaja Menon, Global Expert and Advisor at TherapHeal; Licensed Psychologist At OpenMinds Psychiatry Counselling and Neuroscience Centre, on " Loving a Trauma Survivor." Menon emphasised how unhealed childhood trauma does not simply go away and how an individual, who is a partner of a trauma survivor, can deal with the situation and keep checks on their own and their partner's mental health. The talk also beautifully emphasised how people that have experienced childhood trauma are not doomed to fail in adult relationships. The speaker's experiences in the clinical setting and her grasp on relationship concerns among clients added immense value to the talk session.
All the talks were followed by a plethora of questions from the enthusiastic participants which were addressed by the guest speakers. A vote of thanks was delivered by Zainab Batool, the Operations and Growth Initiatives Coordinator at TherapHeal, followed by a vote of thanks by Dr Ananya Sinha, the Founder, Director and Chief Clinical Psychologist at TherapHeal.
TherapHeal also celebrated its one-year anniversary, coinciding with Mental Health Day, with a cake-cutting event and free counselling sessions. Confetti, a fest for college students, has been organised on 11th and 12th October. The platform is also working to launch its new website during this one week, and on the 16th of October, Founder Dr Ananya Sinha will be conducting a workshop at a Conference in Dubai. TherapHeal was launched at this very conference last year, and it will thus bring the institute full circle.