This Diwali try something new: Gold sweets and Silver crackers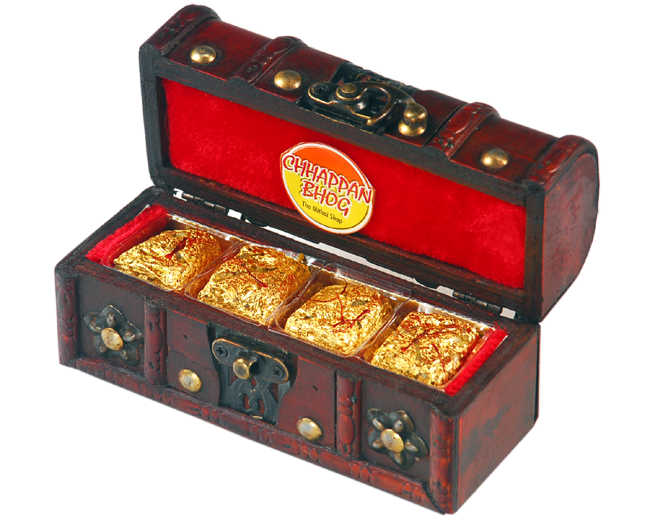 Ritika Bhoora
Lucknow: This Diwali gift your loved ones gold sweets (quiet literally). Ahead of Diwali this year, Chappanbhog Sweets in Lucknow, is selling sweets worth Rs 50,000 per kg. What makes this sweet so expensive is that it is covered with pure 24 karat gold leaf. Not only this, the sweet also contains Macadamia nuts from Queensland, blackberries from American and Black Raisins from Afghanistan. The sweet named "Exotica" is being sold at a alarming price of Rs 50,000 per kilo. Exotica does seem exotic in every sense of the word.
Ravindra Gupta, the owner of Chappanbhog Sweets said that Exotica was made keeping in mind that people want to gift their loved ones something unique to make them feel special.
This Diwali you can also buy rockets, sparklers, chakris and even matchsticks made from Silver. These firecrackers are being sold as a decorative item and are priced at Rs 25,000. These intricately made firecrackers are a great gift for your loved ones and also a great way to celebrate a eco-friendly Diwali.