To Improve Efficiency, Pune ZP Officials Embark On Inter-State Study Tour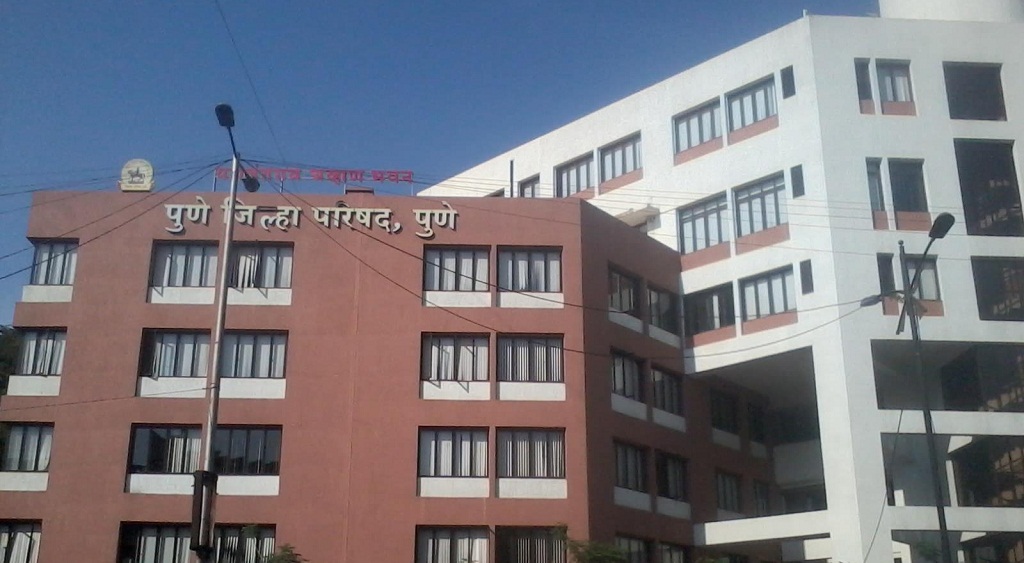 Sumit Singh
Pune, 20th February 2022: A total of 40 officers of the Pune Zilha Parishad (ZP) have gone on a study tour to learn best practices there and implement them in the Pune district.
Heads of Department, Block Development Officers and Administrative Officers serving at the Pune Zilha Parishad have been grouped into five teams, and each of the teams would visit one or two states. The teams are scheduled to visit Himachal Pradesh and Haryana; West Bengal and Sikkim; Telangana and Andhra Pradesh; Kerala; Gujarat and Rajasthan.
According to ZP officials, the exposure visits would broaden the perspective of visiting officers through interaction with officers of other states, they would be trained through field training about the steps being taken for effective implementation of schemes, and innovative governance initiatives in those states.
Each team is headed by an officer of the rank either of Additional Chief Executive Officer or a senior Selection-Grade Deputy Chief Executive Officer. Each host state government has appointed a nodal officer at the state and district levels to coordinate the visits as the teams would be visiting different departments and locations. Each team's visit would be for 5-6 days, staggered at different times from the 20th February to 3rd March 2022, such that work at Pune Zilha Parishad is not adversely affected.
The Chief Executive Officer of Pune Zilha Parishad would be in the Headquarters during this period to ensure that the work at the Zilha Parishad and Panchayat Samitis takes place seamlessly. The Zilha Parishad and Panchayat Samitis have already achieved over 80% of their annual targets. All teams would return to their Headquarters before the scheduled start of the Session of the Maharashtra State Legislature.
Such field exposure visits are an important part of the training policy of Central and State Governments. Officers are regularly sent for field visits as part of their foundation and in-service training. These training visits have been approved by the General Body of Pune Zilha Parishad on 22nd November 2021 and also the Rural Development Department of the Government of Maharashtra. The visits have been organised from the savings in the training budget as classroom training could not be held due to Covid19 restrictions thereby saving on costs to hire classrooms, cost of transportation of speakers, lunch and snacks for participants etc.
Pune ZP CEO Ayush Prasad said, "These inter-state visits would help Pune Zilha Parishad in reassessing our implementation strategies of various programs, schemes and services to increase its efficiency and effectiveness. For example, we would be studying the implementation of the Swamitava Scheme of the Ministry of Panchayati Raj, Government of India, in the state of Haryana that is currently leading in its implementation. Similarly, by studying the Mission Bhagirathi of Telangana, we would be able to improve our implementation of the Jal Jeevan Mission. Haitham Kerala would help us in improving the implementation of Mazhi Vasundhara Abhiyan. The Nadu-Nedu Program of Andhra Pradesh would help us in developing the Model Schools Program. The Dhara Vikas Program would help us in improving the Minor Irrigation Works in the Western regions of the district.
The best policy practices from across India could be adapted and brought to Pune District to improve governance. We hope to provide to the people of rural Pune the best and latest in governance systems. By studying the Family Card System of Haryana along with the Digital Panchayat Services and CORE Dashboard of Andhra Pradesh, we would be able to better design and implement eGovernance initiatives such as MahaLabharthi, ZP Visible and ZP Sewa in Pune Zilha Parishad. The experiences of Kudumbashree in Kerala and the Society for the Elimination of Rural Poverty in Telangana would help us in improving our support to nearly 2.5 lakh women in Pune District who are part of Self-Help Groups. The Life Mission in Kerala and the Janta Clinics in Rajasthan would help us in improving Primary Health Care Services."
The teams would be studying the implementation of MGNREGA, Citizen Service Centres, Rural Housing Schemes, Solid Waste Management, Rural Roads, Development Plans of Gram Panchayats, Panchayat Samitis and Zilha Parishads in several states. These visits would help in team-building among the administrative leadership in Pune District.
"After their return, we would hold a day-long workshop on the 6th of March 2022 that would include a presentation about strategies and best practices that could be adapted in Pune, followed by thematic group discussions. A joint report would be submitted to the President of Pune Zilha Parishad and the State Government of Maharashtra, Rural Development and Panchayati Raj Department. Pune Zilha Parishad has been at the forefront of Policy Innovations and many of our programs and schemes have been adopted at the national and state levels",
he added.