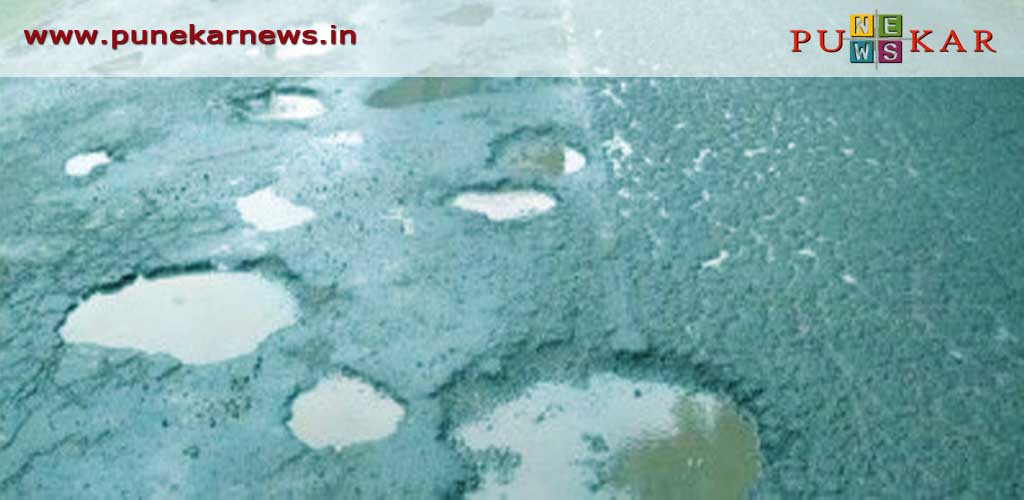 Pune, 12th July 2022: Heavy rains in and around Pune city have affected the quality of life. The potholes on the city roads are causing a lot of motorists to be late. The potholes caused traffic jams on all the roads in the city as it was difficult to reach the office in the morning due to heavy rains. Pune Mahanagar Parivahan Mahamandal Limited (PMPML), ST transport was also affected by the rains. ST buses were running 40 minutes late.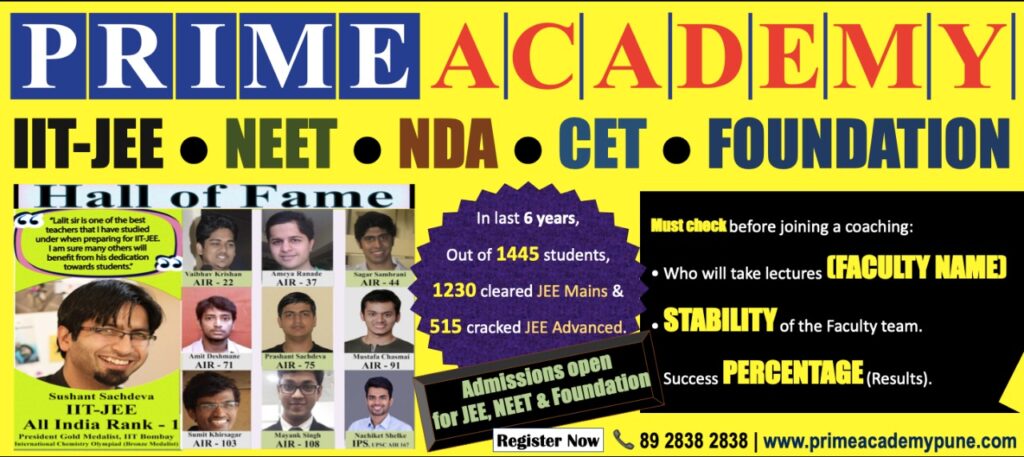 Due to continuous rains for a week, the roads constructed only four-five months ago have started to be demolished. Citizens of Pune have to bear the consequences of inferior work. Due to the lack of uniform level, potholes are not predictable due to the accumulation of water in the road. In addition, there is a risk of accidents due to stones spread on the roads.
Roads were repaired by the concerned contractor after digging the road for the work of the Water Supply, Sewerage Department. After laying mobiles, cables for internet companies, and power lines, the Pune Municipal Corporation (PMC) constructed the roads. But, these works are of inferior quality. Roads were repaired after orders to restore all roads in the city before the rains.
Also Read Pune: As Khadakwasla Dam Storage Reaches 94%, Water Release Increased
Also Read Traffic Diversion Must On Porwal Road, LRWA Appeals To Pune Police
However, potholes have started falling on it immediately. Asphalting one side of the road before the rainy season, not arranging for water to be carried away during asphalting, is conserving water in alleys along major roads.
The work was done in the wrong way as water could not be carried through the side of the gutters. As a result, the potholes have increased. Residents are outraged as ponds are being set up in front of the gates of many societies.
Also Read http://www.mumbaikarnews.in/pune-a-student-from-mumbai-drowned-in-bhushi-dam/
Also Read Pune City To Experience Moderate To Heavy Rainfall Till 14th July 
There are huge potholes on the main roads and squares of the city. On the side of the chamber, there are also potholes on the speed-breakers. Drivers have to bear the same burden as the holes on speed-breakers consist of water.
The condition of roads in 34 villages included in Pune Municipal Corporation is terrible. Road repairs are being neglected. Roads have become dangerous due to a large number of potholes and mudslides.
What are the problems?
• Roads repaired after excavation
• Water retention is high as the roads are not at a level
• Drivers are suffering due to stagnant water in the potholes
• The work of filling the potholes started slowly
Join Punekar News Telegram, Instagram And Twitter  For Regular Update about Pune City And Pimpri-Chinchwad