Air India Group spreads wings to operate special Haj flights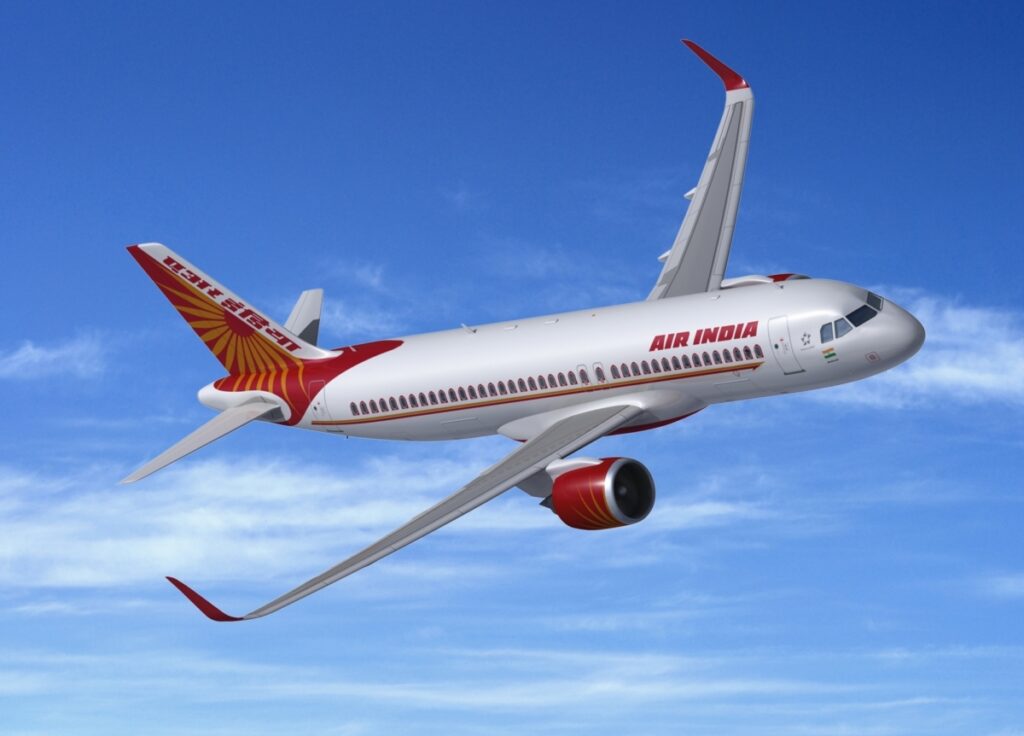 New Delhi, 22nd May 2023: Air India, India's leading airline and a Star Alliance member, and
Air India Express, India's first international budget airline, will be flying around 19,000 Haj pilgrims from four destinations in India to Jeddah and Medina in Saudi Arabia. Yesterday, the first Air India flight of this year's Haj operations, AI5451, had taken off from Jaipur International Airport at 1105 hrs and reached Medina at 1350 hrs (All local time).
During the first phase of the operations, Air India will be operating 46 flights from Jaipur and Chennai to Medina and Jeddah, respectively, from 21st May to 21st June 2023. During the second phase, Air India will be bringing back the pilgrims from Jeddah and Medina to Jaipur and Chennai operating 43 flights from 3rd July to 2nd August 2023. The number of pilgrims scheduled to fly with Air India from Jaipur is 5871 on 27 flights while 4447 pilgrims will be flown by it from Chennai on 19 flights. Overall, a total of 10318 passengers will be flown by Air India to Saudi Arabia with its Boeing 787 and Airbus 321neo aircraft.
On the other hand, Air India Express will be deploying its B737-800 aircraft to operate flights from Kozhikode and Kannur from 4th to 22nd June 2023. It will operate 44 flights from Kozhikode to Jeddah – carrying 6363 passengers and 13 flights between Kannur and Jeddah carrying 1873 passengers during the first phase. A total of 8236 passengers will be flown by Air India Express operating 57 flights during the first phase. In the second phase, from 13th July to 2nd August 2023, Air India Express will fly back the pilgrims from Medina to Kozhikode and Kannur.
Commenting on the joint operations, Mr Campbell Wilson, CEO and MD, Air India said, "Air India is happy to resume the annual special flights for the sacred Haj pilgrimage from the cities of Chennai and Jaipur while Air India Express will operate from Kozhikode and Kannur. Our collective effort with Air India Express is to provide unparalleled comfort and convenience to the passengers on this pilgrimage. We look forward to serving the pilgrims through our dedicated flights. We have taken special efforts to boost our on-ground teams at the relevant airports to ensure special care for all our valued guests on these flights."
Mr Aloke Singh, MD, Air India Express & AirAsia India, added, "We are happy to operate Hajj special flights from Kozhikode and Kannur, for the benefit of pilgrims from Kerala, in addition to our scheduled flights to the Kingdom of Saudi Arabia from Mumbai, Mangaluru, Thiruvananthapuram, Kochi, Kozhikode and Kannur. With this special initiative, Air India Express and Air India are going the extra mile to ensure a seamless travel experience, enabling our passengers to embark on their spiritual quest with peace of mind and undivided focus."
Meanwhile, Air India and Air India Express have mobilised all resources to make extensive arrangements for ensuring a smooth and seamless travel experience for the pilgrims of the Haj flights being operated by them.
Dedicated on-ground teams: The airlines have set up special teams comprising experienced professionals at all the four stations in India and also at Jeddah and Medina from where the flights will be operating. They will be focussing on every aspect of operations from departure to arrival. In addition, a dedicated control centre has been established for constant monitoring and co-ordination of these flights.
Special arrangements for senior citizens: Air India and Air India Express have made special initiatives to ensure that the elderly pilgrims receive special care and attention.
Smooth Check-in: To make the check-in formalities more convenient for all pilgrims, Air India will be handing over boarding passes to them in a customized envelope along with the other important documents. Air India Express will be providing colour-coded pouches for passengers to carry both their onward and return journey boarding cards at the time of check-in in India. Further, bold-lettered, bright luggage tags indicating the origin and destination will be made available by both the airlines for easy identification.
Baggage handling facilitation: Arrangements have been made for the collection of checked-in bags from passengers in Medina, via contracted transport operators in Jeddah. The baggage will be delivered to the airport 24 hours before departure.
Refreshment provisions: Adequate arrangements with select caterers have been made by both the airlines to offer meal boxes during the course of the journey from pre check-in to boarding from India, on board the flight, and at the time of disembarking at Jeddah and Medina.
Availability of Zamzam water: Air India and Air India Express will be bringing Zamzam water on the return ferry flights to India. This will be stored at the four destinations operated by them in India, on arrival. The holy water will be finally handed over to the pilgrims after they land back in their home destinations.
About Air India:
Founded by the legendary JRD Tata, Air India pioneered India's aviation sector. Since its first flight on October 15, 1932, Air India has an extensive domestic network and has spread its wings beyond to become a major international airline with a network across USA, Canada, UK, Europe, Far-East, South-East Asia, Australia, and the Gulf. Air India is a member of Star Alliance, the largest global airline consortium. After 69 years as a government-owned enterprise, Air India and Air India Express were welcomed back into the Tata group in January 2022. The present management at Air India is driving the five-year transformation roadmap under the aegis of Vihaan.AI to establish itself as a world-class global airline with an Indian heart.
Vihaan.AI is Air India's transformational roadmap over five years with clear milestones. It focuses on dramatically growing both its network and fleet, developing a completely revamped customer proposition, improving reliability and on-time performance. As part of Vihaan.AI, in January 2023 the airline has placed the industry's largest-ever order for new aircraft, at 470, and has committed more than USD400m to completely refit the interiors of all wide-body aircraft with new seats and entertainment systems.
About Air India Express:
Air India Express, India's first international budget carrier, was launched in 2005 as a wholly-owned subsidiary of Air India. The airline was created to cater to the need for affordable services on short and medium-haul international routes, connecting smaller Indian towns directly to the Gulf and South East Asia regions. Today, with 20 Indian cities and 14 international destinations in its network, Air India Express operates more than 600 flights a week, and has become a popular choice for budget-conscious travellers.
With a fleet of 26 Boeing 737-800 NG aircraft, the airline has been expanding rapidly in recent years, driven by the growing demand for low-cost travel options. In January 2022, Air India Express, together with Air India, was successfully privatized, with ownership returning to the Tata group that had initially founded Air India.
As part of the ongoing process towards integration and merger, the LCC entity of Air India, which includes Air India Express and AirAsia India, took a significant step forward on March 27, 2023, by adopting a common reservations system and launching a new, unified website: airindiaexpress.com.
About the Tata Group:
Founded by Jamsetji Tata in 1868, the Tata Group is a global enterprise, headquartered in India, comprising 30 companies across ten verticals. The Group operates in more than 100 countries across six continents, with a mission 'To improve the quality of life of the communities we serve globally, through long-term stakeholder value creation based on Leadership with Trust'.
Tata Sons is the principal investment holding company and promoter of Tata companies. Sixty-six percent of the equity share capital of Tata Sons is held by philanthropic trusts, which support education, health, livelihood generation and art and culture. In 2021-22, the revenue of Tata companies, taken together, was $128 billion (INR 9.6 trillion). These companies collectively employ over 935,000 people.
Each Tata company or enterprise operates independently under the guidance and supervision of its own Board of Directors. There are 29 publicly-listed Tata enterprises with a combined market capitalisation of $311 billion (INR 23.6 trillion) as on March 31, 2022.
Companies include Tata Consultancy Services, Tata Motors, Tata Steel, Tata Chemicals, Tata Consumer Products, Titan, Tata Capital, Tata Power, Indian Hotels, Tata Communications, Tata Digital, and Tata Electronics.