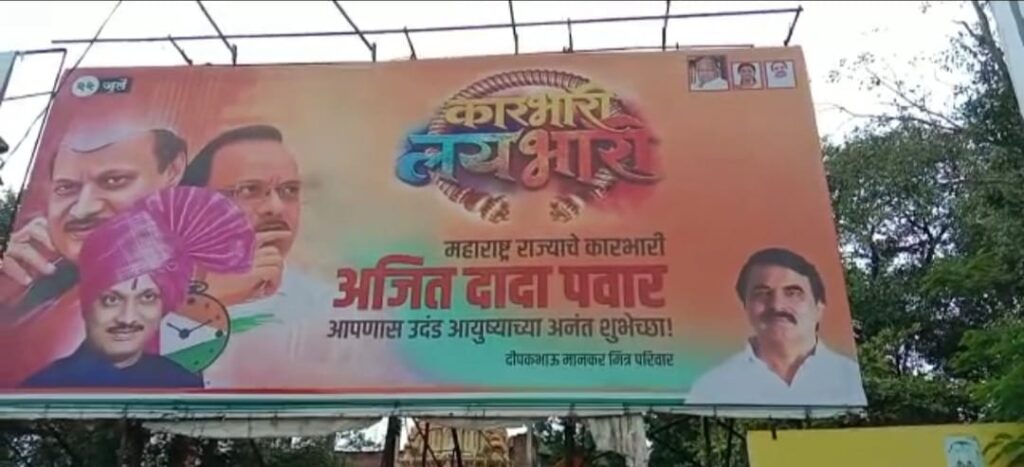 Pune: July 21, 2021: The hoarding war between NCP and BJP is getting fierce every day. Deputy Chief Minister Ajit Pawar and former chief minister Devendra Fadnavis both the leaders have their birthdays on Thursday.
However, Ajit Pawar got angry when asked about the hoardings despite being a ban by the party. He said, "I did not tell anyone to erect my hoardings. I had appealed all not to erect the hoardings, still, if they have then the Municipal Corporation should take action.
"Do not ask the questions that are unrelated and make a news out of it. Residents of Pimpri Chinchwad know my views. I am the person who follow the rules. If the hoardings are placed wrongly, then BJP is in power at PCMC. PCMC commissioner and mayor should take action against this", he informed.
Despite a whip from BJP, the Devendra loyalist erected hoardings in Pune calling him the 'Creator of New Pune'. At the same time Ajit Pawar loyalists too did the same
Join our WhatsApp Group, Telegram, and Twitter for every update about Pune and PCMC