Jivraj Chole honored with Vriksha Mitra Award by Shree Kalpataru Sansthan at Jaipur, Rajasthan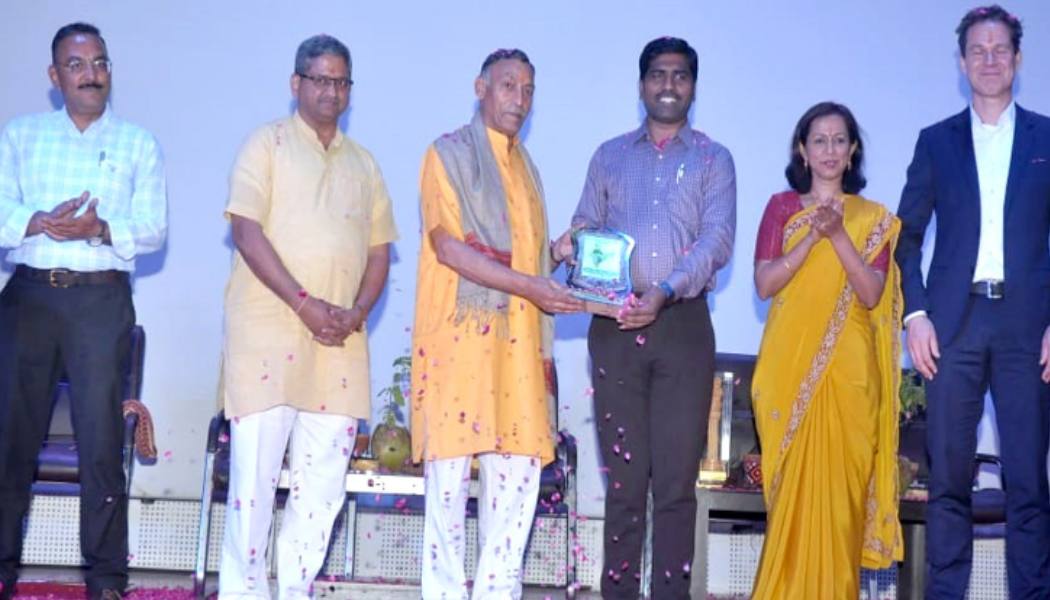 Pune, 23rd May 2023: City-based freelance journalist & executive director of UCHIT Media & PR services, Jivraj Chole has been awarded with Vriksha Mitra Award by Shree Kalptaru Sansthan at Jaipur, Rajasthan. He has been honored for his contribution to environmental conservation directly as well as through journalism and UCHIT Media. The award is in the form of a badge of honour, a certificate of honour.
Individuals and organizations who have contributed to environmental conservation were honored in the program organized by Shree Kalptaru Sansthan in the auditorium of Rajasthan Agricultural Research Centre. The work of Padmashri Vidyanand Sarek from Himachal Pradesh, farmer Rodulal Jat from Rajasthan, Uma Vyas, Pramila Swamy, Raghunath Dhole from Pune, Bhaskar Rikame from Pimpri were honored.
Vijay Puranik, Sevapramukh of Rashtriya Swayamsevak Sangh Martin Masland, Managing Director of Wonderlande India, Rashmi Chethan, Head of Data Analytics of Wonderlande India, Moolchand Soni of Rashtriya Swayamsevak Sangh & Sri Kalpataru Sansthan Founder and Tree-Man of India Vishnu Lamba were present.