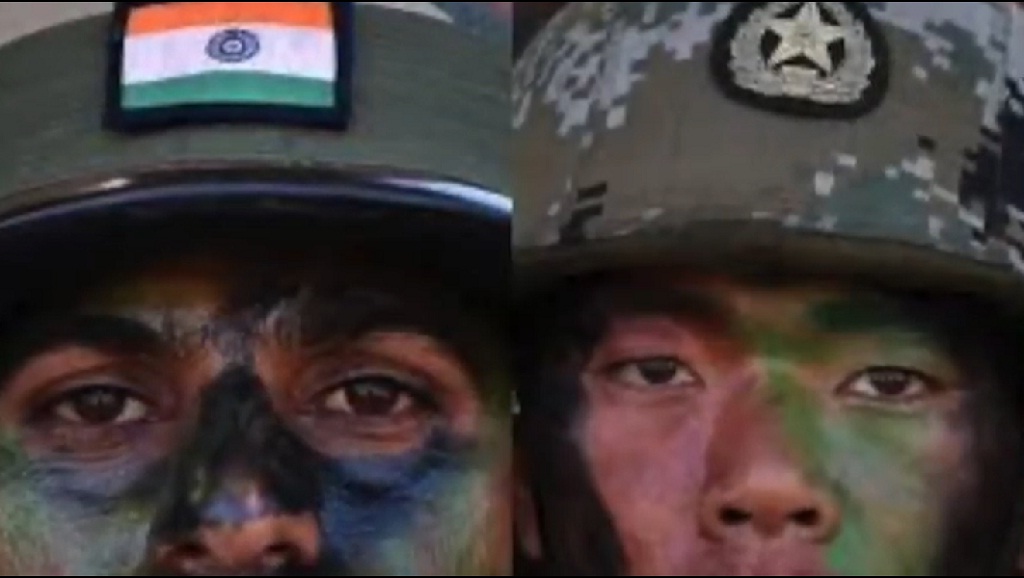 Shikha Chaurasia
New Delhi, September 11, 2020: The PLA build-up has increased drastically in the last 48 hours as they are planning to move further west of Finger 4. This move came after the Indian troops successfully occupied dominant heights on the stretch from the south bank of the lake to Rechin La near Rezang La on August 29-30 which gives them added advantage as these heights provide a strategic advantage.
The PLA troops have transgressed up to 8 km west from the Finger 8 which marks the actual Line of Actual Control (LAC) says the Indian side.
According to sources, the Chinese side agreed to total disengagement during the bilateral talks but they haven't vacated the Finger 4 ridgeline. On Tuesday night, Chinese soldiers massed up to 2000 in number along the upper reaches of the ridge.
Keeping a keen eye on the PLA movements, the Indian side responded by deploying the same amount of soldiers along the Finger 3 ridgeline. The situation along the LAC remains tense and the distance between the troops of both the sides stands to be less than 500 metres. Both the troops have a clear line of sight on the upper reaches and are armed. It is challenging to keep the troops calm also the weather conditions are very extreme during the night.
Another official said that the Chinese side have not bought additional soldiers but have instead sent most of their manpower towards the Finger 4.
The current situation
The Indian troops and the PLA are positioned on the ridgeline which connects the Fingers 3 and 4. More accurately they are stationed on the "knuckles" from where finger-like spurs slope down into the lake.
The knuckle on the Finger 4 is known as "Green top" and the PLA troops are stationed at the Green top. The advantage of this position is that they have a view of India's Dhan Singh Thapa post which is to the west of the Finger 3, near the base.
"Pimple" is another height about 1km north of the Green top. The PLA has occupied this height as well. The situation is tense around the knuckle of the Finger 3 which is around 1km northwest from the Pimple.
Sources have also said that the Indian troops have made two attempts to occupy the height of the Finger 3 but have been refused by the PLA with a show of flags by their troops.
The army sources have said that the Indian troops still have an upper hand as they have occupied dominant heights to the north and west of PLA positions. "India is dominating as we have occupied multiple features. The deployment of the Indian troops has been increased across the Finger 3 ridge as well as other places. We have also increased our strength across the mother ridge as well."