Maharashtra: Relaxation in premium payment period will be given in transfer of collector land – Chief minister Eknath Shinde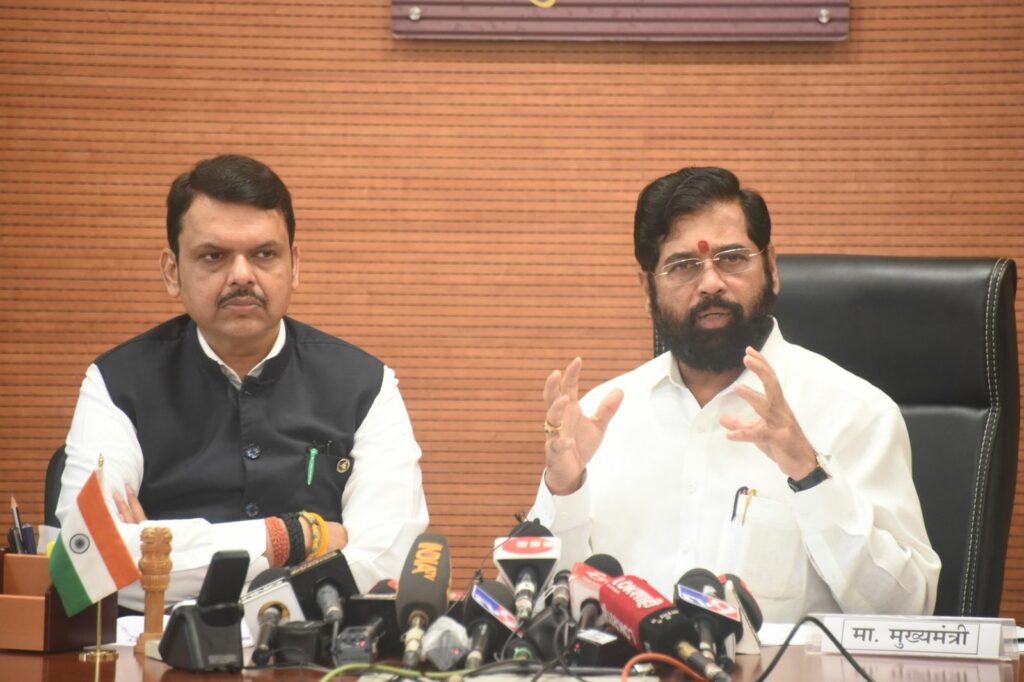 Mumbai, 5th August 2022: Stating that the process of land transfer (Free hold) is sometimes delayed on behalf of the government, chief minister Mr Eknath Shinde said that the period of payment of premium will be extended.
A meeting regarding the transfer of land (Collector Land) provided by the state government (Free Hold) was today held in the secretariat under the chairmanship of the chief minister.
The meeting was attended by MLA Bharat Gogawle, MLA Mangesh Kudalkar, additional chief secretary of the revenue department Dr Nitin Karir, additional chief secretary of the urban development department Bhushan Gagrani, additional chief secretary of the housing department Millind Mhaiskar, Secretary of social justice and special assistance department Sumant Bhange, principal secretary of the labor department Vinita Singal, District Magistrate of the Mumbai suburban Nidhi Chaudhary, secretary of the finance departemnt Shaila A and other senior officers.
Chief minister Mr. Shinde further said that keeping in view the Covid-19 background, the first phase period of three years for payment of premium at concessional rate for conversion of Class-II occupants to Class-I has been extended by two years.
Taking into account that the processing of free hold sometimes takes a long time, the period for payment of premium will be extended. As per the notification dated March 8, 2019, the fee for conversion of lien of free hold land provided by the government (collector land) is 10 to 15 percent on the market value. The chief minister said that the revenue department should study whether this fee can be reduced.
He also said that lands have been given to the backward class communities under the Backward Class Housing Scheme. The residents will get the benefit of the land provided under the backward class scheme after getting part of the freehold scheme. That is why the revenue department and the social justice department should think about this in a joint and positive manner, Mr Shinde said.