Mumbai NCB Arrests 4824 Tablets Of Banned Drug, Accused Arrested From Delhi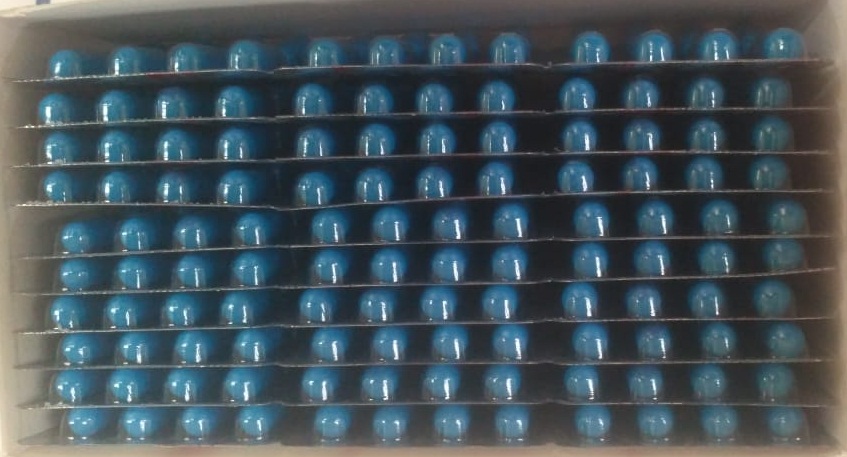 Mumbai, February 22, 2021: On the basis of intelligence developed by the Mumbai Zonal Unit, a team of Narcotics Control Bureau (NCB) seized 4,824 tablets (weighing – 2.613 Kg) a commercial quantity of Tramadol tablets at Professional Courier Unit 9/10, Damji Shamji Industrial Estate, 9th LBS Marg, near Golden Palace Hotel, Kamani, Kurla West, Mumbai on Sunday.
In follow up action of the above case the consigner of the consignment namely Mohd Anas was arrested by NCB Mumbai at Delhi today. He has been apprehended for contravention of Sections 8(c) r/w Section 21(c), Section 23 (c), 27A, 28 and 29 of NDPS Act 1985.
Officials said that Anas has been suspected criminal in four cases of NCB Mumbai. Further investigation is in progress.
NCB Zonal Director Sameer Wankhede said, "Tramadol is a psychotropic drug that is medically prescribed as a pain killer also. It is a schedule 'H' drug under the Drugs and Cosmetics Act, 1940 and can only be dispensed under the prescription of a registered medical practitioner. But over the past few years, its abuse as an intoxicating drug had been noticed. Due to which it was added to the Schedule of psychotropic substances to the NDPS Act, 1985 in the year 2018."
Follow Punekar News: