Pune: PCMC To Assign Unique Property Identification Code (UPIC ID) To Each  Property, Survey Launched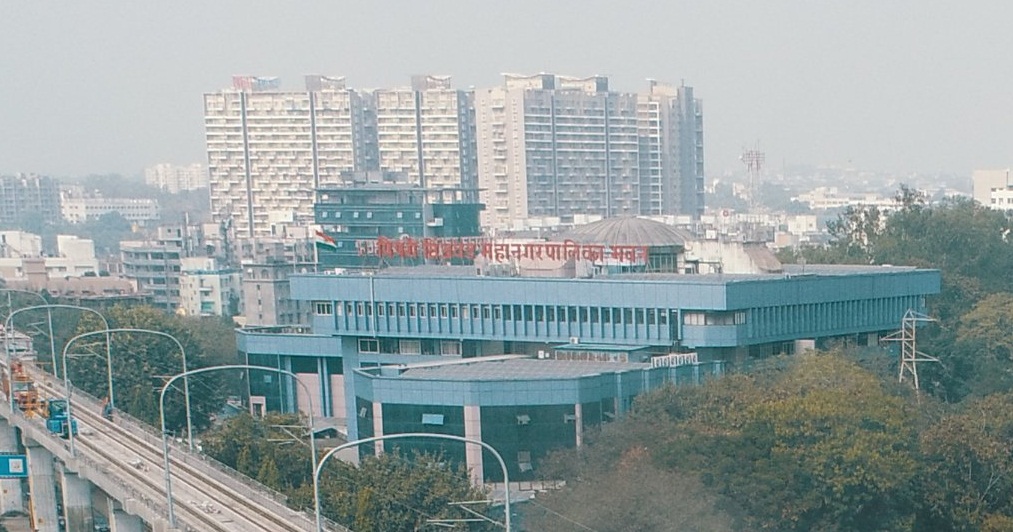 Varad Bhatkhande
Pimpri Chinchwad, 18th September 2023: The Pimpri-Chinchwad Municipal Corporation (PCMC) has launched a comprehensive property survey to enhance its revenue and improve citizen services. The survey aims to identify new properties, changes in usage, and increased construction. Additionally, each property will be assigned a Unique Property Identification Code (UPIC ID).
The UPIC ID will facilitate seamless coordination among municipal services and various government departments. It will also serve as a unique identifier for properties, making it easier for citizens to access property-related information and services.
Currently, there are over 6 lakh 7 thousand registered properties within the PCMC limits. The survey is being conducted in collaboration with an architectural consulting agency and municipal employees.
As part of the survey, each property in the city will be assigned a UPIC ID. This UPIC ID will serve as the key to accessing all municipal services and revenue data. Every property and location within the city will receive this ID code, ensuring a comprehensive and systematic numbering of properties. Additionally, this process guarantees accurate and sequential property identification, providing citizens with immediate access to precise property details, including exact addresses, measurements, photographs, maps, and more.
To simplify zone identification for citizens in the city's 17 zones, a new naming convention has been implemented. For instance, Wakad will be WKD, Bhosari as BSR, Akurdi as AKD, and Thergaon as TRG. This new naming convention follows a pattern: three letters representing the zone's initials, followed by two digits for the group, two digits for the block, two digits for the building number, and finally, a three-digit number for the flat or property. In addition to this code, citizens can also use property codes or mobile numbers as search options for easy reference.
Builders often advertise larger carpet areas for flats, which can lead to higher property tax complaints for owners of these flats. However, in this survey, the internal measurements of flats will be taken into account. This provides property owners with an opportunity to determine the actual carpet area of their flat, potentially uncovering any discrepancies. Citizens can easily verify this information. Following the inspection, property owners will receive an 'on-the-spot print' with the precise carpet area details of their flat.
The PCMC website also features a Tax Collection and Taxation Department dashboard, meticulously crafted for easy navigation and use by citizens. Under this initiative, citizens will no longer need to remember their property numbers. Instead, upon entering their mobile numbers, citizens will receive a one-time password (OTP) for seamless access and convenience.
After entering the OTP, citizens will gain access to their respective property profiles, unlocking a wide range of available services. Property owners will have the capability to update their property information, including saving essential items such as MSEDCL's electricity bills for search reports. The municipal website offers a seamless platform for citizens to maintain and enhance their property profiles. Additionally, citizens will find reliable and easily accessible information with just one click, whether they are looking to sell or buy a property.
A contemporary and scientifically structured survey is currently underway, featuring the active engagement of group clerks and circle officers. Its importance has been underscored through a dedicated workshop. This survey holds significant relevance for bolstering the municipality's revenue, aligning it with the prerequisites for securing funding from the 15th Finance Commission. Its primary objective is to furnish citizens with precise property data while rectifying taxation discrepancies, thereby fostering citizen collaboration.
The survey team, identified by municipal identification cards, will diligently update property profiles, ultimately benefiting property owners, as emphasized by Assistant Commissioner Nilesh Deshmukh of PCMC.
Key Benefits of the Property Survey
Increased revenue for the PCMC

Improved citizen services

Accurate and up-to-date property data

Reduced taxation discrepancies

Enhanced citizen collaboration
How Citizens Can Participate in the Survey
Citizens can participate in the survey by providing accurate information to the survey team and updating their property profiles on the PCMC website.