Pune: Sanitary Workers Felicitated On Bhaubeej In Kondhwa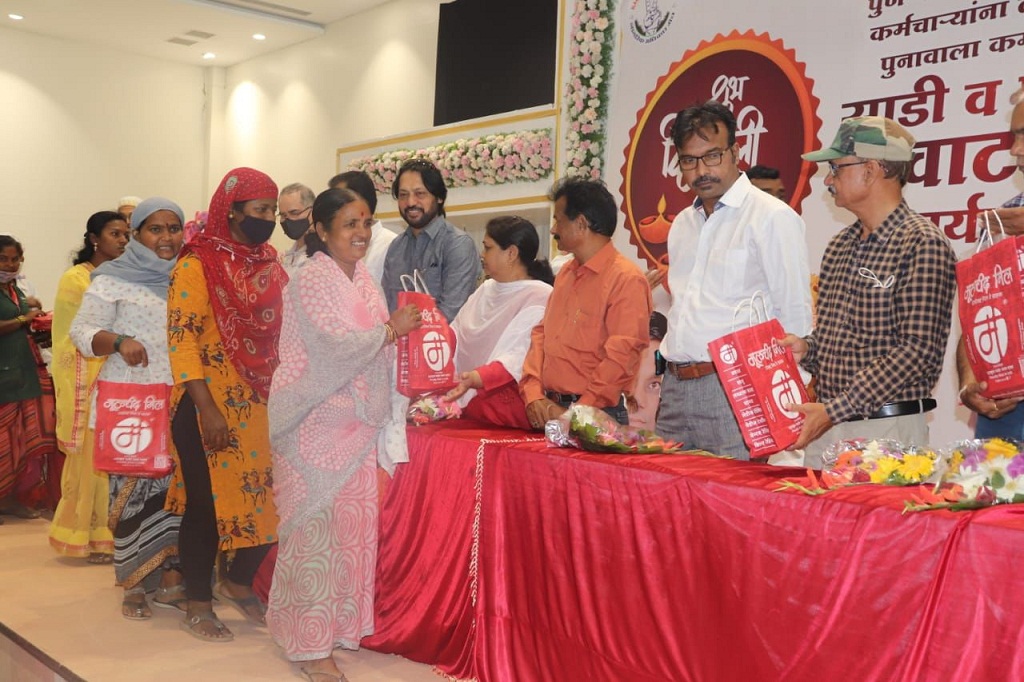 Kondhwa, 6th November 2021: Today on behalf of Diwali Bhaubeej, a program was held to distribute saree and 'faral' to the employees of Pune Municipal Corporation's sanitary workers in Kondhwa NIBM area as well as to Adar Poonawalla employees.
The event was organized at City Hall in Parge Nagar under the leadership of Sameer Shafi Pathan, president, Civil Rights Forum. Pathan said that the event was organized to thank the staff.
Nikhil Rokade, vice president of the forum as well as housing society officebearers from Kondhwa, NIBM Road and Parge Nagar areas, were present on the occasion.