Indian Army's Uri Premier League Celebrates Youth and Unity Through Cricket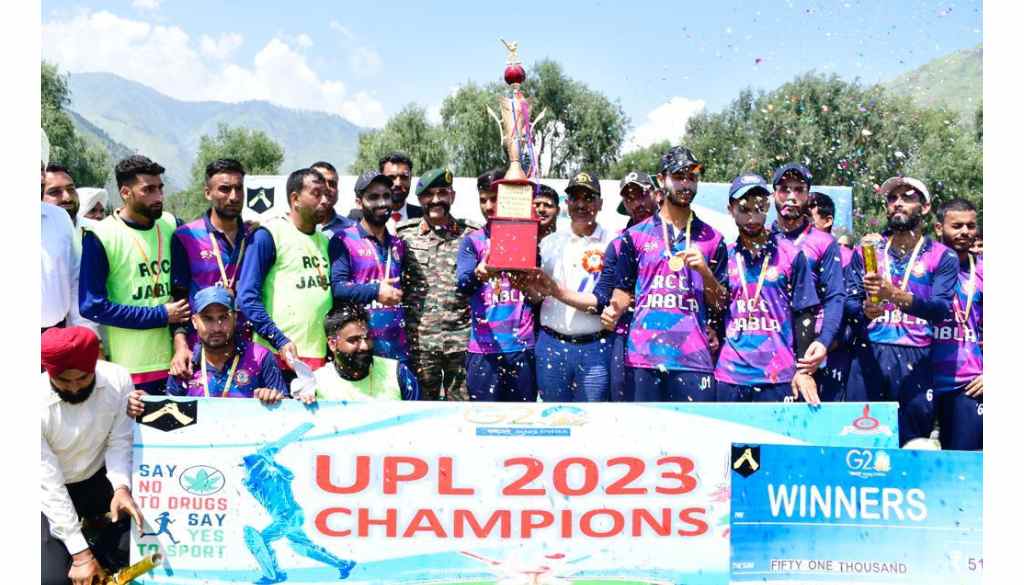 Srinagar, 21st August 2023: Demonstrating steadfast dedication to community engagement and cultivating strong bonds with citizens, the Indian Army orchestrated a remarkable event: the Uri Premier League (UPL), a T20 cricket tournament. This tournament not only champions sportsmanship among the youth but also fosters a deeper connection between soldiers and citizens.
Spanning from June 5 to August 20, 2023, the tournament unfolded within Uri tehsil, featuring teams from more than 50 villages. A total of 69 teams enthusiastically competed in the tournament, engaging in matches characterized by a knockout format. The road to victory was paved for 16 teams that qualified for the pre-quarterfinals, while the semifinals unfolded on August 11 and 12, 2023.
Culminating in a thrilling crescendo, the Final match transpired on August 20, 2023, at Kalapahar Ground. The intense showdown unfolded between the spirited contenders, Rising Salamabad and Rebel Cricket Club Jabla, captivating a packed audience composed of local youths and elders. Maj Gen Rajesh Sethi, the General Officer Commanding of the Dagger Division, graced the event as the Chief Guest for the final. In a poignant ceremony, the triumphant team, Rising Salamabad, and the commendable runners-up, Rebel Cricket Club Jabla, were bestowed with glittering trophies and substantial cash prizes, an honor presented by the esteemed Chief Guest.
With an attendance of over 2,500 spectators, the final event garnered fervent support from civilians, showcasing the unwavering enthusiasm that enveloped the tournament. The entire competition, culminating in the grand finale, was met with resounding acclaim from the community, as it provided a platform for young talents to display their skills and prowess on the field.
The Indian Army's concerted efforts to spotlight local sportsmen garnered universal applause, serving as a testament to their commitment to fostering talent and promoting camaraderie.