Maharashtra: Animal Husbandry Commissioner Introduces Helpline Numbers For Lumpy Disease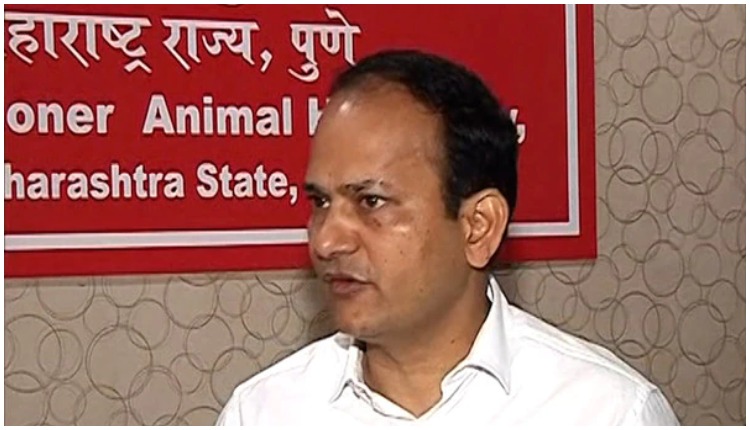 Mumbai, 21st September 2022: Lumpy disease in the Maharashtra state is under control due to the instructions given to the Animal Husbandry Department, increase in manpower, an adequate quantity of vaccine, treatment of livestock, and provision of funds.
According to Animal Husbandry Commissioner, Sachindra Pratap Singh, 3,291 animals have recovered due to medication.
Jalgaon, Ahmednagar, Dhule, Akola, Pune, Latur, Aurangabad, Beed, Satara, Buldana, Amravati, Osmanabad, Kolhapur, Sangli, Yavatmal, Parbhani, Solapur, Washim, Nashik, Jalna, Palghar, Thane, and Nanded (1,108 villages in 27 districts) areas reported 9,375 animals infected with Lumpy. Out of the infected, 3,291 animals have recovered and the rest are undergoing treatment.
49.83 lakh vaccination doses have been made available in various districts of the state within five km of the affected area. 16.45 lakh animals in 1,108 villages of the periphery have been vaccinated and the vaccination campaign is ongoing. Vaccination will preferably take place in cowsheds and large herds or places with large numbers of livestock. On 20th September, Tuesday, 25 lakh doses were received.
To control, prevent and eradicate Lumpy Disease in Mumbai, animal exhibitions, markets, travel and transportation of animals have been completely banned.
As the lumpy disease is spreading rapidly among animals in many places in the country including the state, precautions are being taken in Mumbai as well. Bullock carts, horse carts and cows are also kept in many places in Mumbai. Keeping this in mind, the Mumbai Police has issued guidelines to prevent the spread of lumpy in Mumbai. Bringing animals to exhibitions, fairs and crowded places is prohibited. Legal action will be taken if the instructions are violated, the police said. There are animal sheds in many places in Mumbai. Cows are tied outside the temples. Bullock carts are used in processions. Therefore, taking animals to crowded and public places is prohibited by this order. All the police stations have been told to publish these notices and messages are also being given to the animal keepers in the area. It is mentioned in this order that cattle rearers should follow these rules till 13th October. Also, Mumbai has been declared a 'controlled area' for Lumpy and it is strictly prohibited to bring animals into Mumbai. Mumbai Police has also warned of legal action against those who violate this order.
According to Singh, "Vaccination for lumpy control, treatment of affected livestock, necessary guidance to the livestock keepers are going on. However, to solve the problems and difficulties faced by the cattle breeders and give them proper guidance, as well as contact the farmers, and cattle breeders, and coordinate with the field office in the ministry, a Coordination Room has been started at 520, 5th Floor (Extension). Cattle breeders can contact the coordination room on phone number 022-22845132."
Although lumpy is a rapidly spreading infectious disease, it is curable if treated promptly. The death rate of livestock due to this disease is very low.
For assistance and help, the following numbers can be contacted:
Animal Husbandry Department Toll-Free No. 1800-2330-418
State Level Call Center Animal Services Toll-Free No. 1962